"Grow Your Subscriber List, Increase Engagement And Get Free Traffic On Autopilot By Turning Your Blog Posts and Pages Into Irresistible Lead Magnets... All 100% Hands-Free!.."
Installs In Just Minutes - Then 'Set & Forget' for Rapid List Growth & More Traffic...
Want More Subscribers & Traffic?
1,044 New Leads Captured On Autopilot With Post Gopher During Private Beta Testing... And Still Growing!

Blogging Success On Autopilot!..
Maybe This Sounds Familiar?..
Bloggers get so caught up in the ongoing process of creating quality content for their site, that they tend to forget about some of the key factors that make a blog successful.
The most critical factor is GROWING AN ENGAGED SUBSCRIBER LIST.
These are the dedicated readers that return to your blog on a regular basis... These are the people who regularly read and share your content with their friends, their own site visitors and across their social networks.
Engaged subscribers and returning visitors =
inspiration, traffic and revenue potential and YES they are critical.
However, unfortunately, far too many bloggers either ignore the value of these readers or simply lack the time, resources or technical abilities to build up their numbers. But the truth is, the more casual visitors you can get to opt-in and become subscribers the wider your reach will become and the more successful you'll become as a blogger.
It's the reason why we created Post Gopher ... The results will be why you love using it!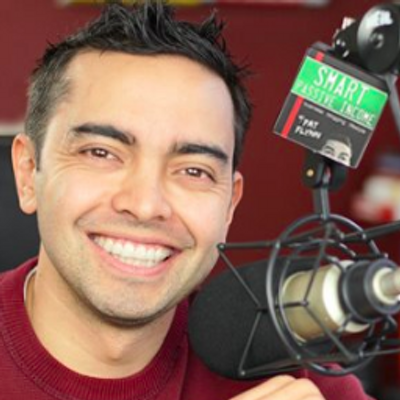 "The riches are in the niches, but the fortune is in the follow-up."
Pat Flynn
SmartPassiveIncome.com
So What EXACTLY is Post Gopher?
Post Gopher is a WordPress plugin that converts your blog posts and pages into downloadable PDF books. It builds beautiful forms, integrates directly with your autoresponder, captures leads and sends out download links on complete autopilot...
Convert Post/Pages Into PDFs
Automatically transform any blog post or page into a super targeted, high converting 'lead magnet' that's guaranteed to engage your readers. It's easy... No more creating or setting up time consuming incentives...

Works with individual (or all) posts / pages plus categories and with just a few clicks you'll be all set to grow your subscriber numbers.
Generates Lead Capture Forms
Make building landing pages a thing of the past... No more worries about complex web form integrations or trying to mesh several (and often expensive) services together and put your list building on complete autopilot!

Seamlessly integrates at API level with all top autoresponder services or just copy and paste form code for beautiful results.
Delivers 'Lead Magnet' To Reader
Activate Post Gopher and everything is fully automated and hands-free! The system will send out a customizable email to your new subscriber with their download link.

The statistics dashboard then provides details on your most popular posts, conversion rates and even tracks when readers return to your blog via the links inside their PDF file.
"THERE'S NOTHING ELSE ONLINE THAT COMBINES ALL THREE OF THESE BLOG BOOSTING FUNCTIONS IN ONE PLACE!"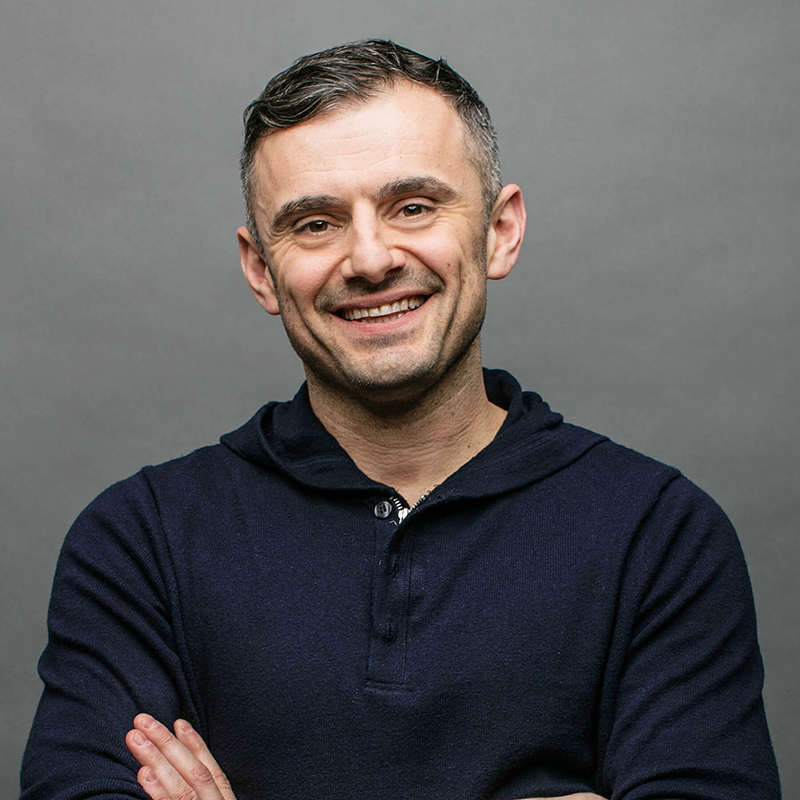 "What you do after you create your content is what truly counts."
Gary Vaynerchuk
GaryVaynerchuk.com
Convert More Readers
Into Subscribers...
Don't let the complex creation of lead magnets or landing pages be the barrier to your success.
Post Gopher INSTANTLY converts existing page and post content into awesome designed downloadable content,
automatically
delivers it and seamlessly adds readers to your favorite autoresponder...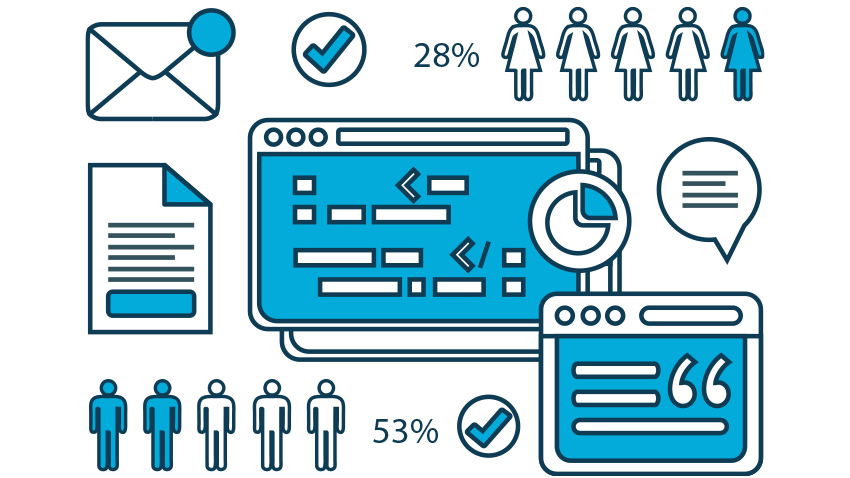 WordPress Experts Agree...
Check Out This Video Testimonial From WordPress Developer & Master Marketer Sean Donahoe at IMSuccessCenter.com
Grow Your Audience Fast...
Join Sean and hundreds more smart bloggers by adding Post Gopher to your blog today -
CLICK HERE
Add New Readers To Your Autoresponder Automatically!..
You Already Have The Content Now It's Time To Make It Work Harder For You!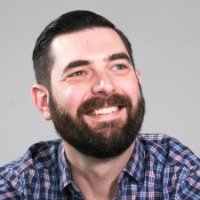 "There's a lot of information out there for free, so you've got to figure out what makes your information different."
Matt Wolfe
MultiplyAuthority.com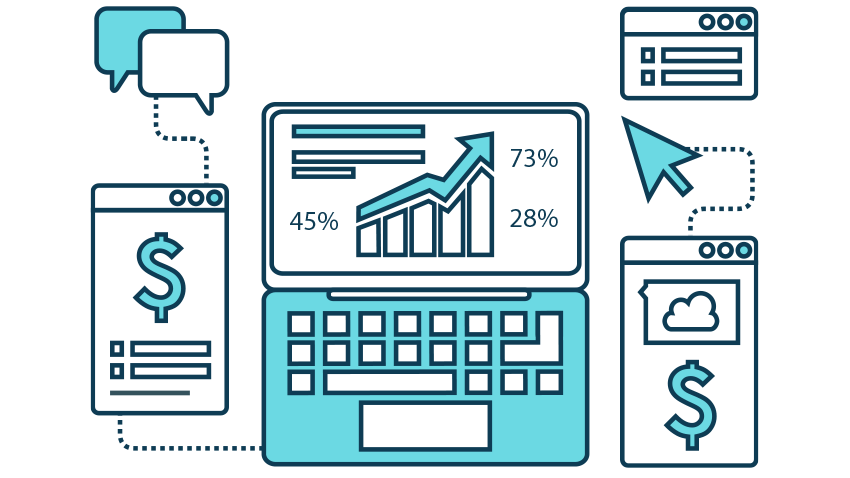 Supercharge Your Content
All Completely Hands-Free...
Generate higher engagement rates.
 Reach new readers, grow your subscribers and followers and maximize return traffic. All whilst building optimum awareness to reach your goals.  And with
zero
 technical or design skills required...
Post Gopher Handles Everything On Autopilot!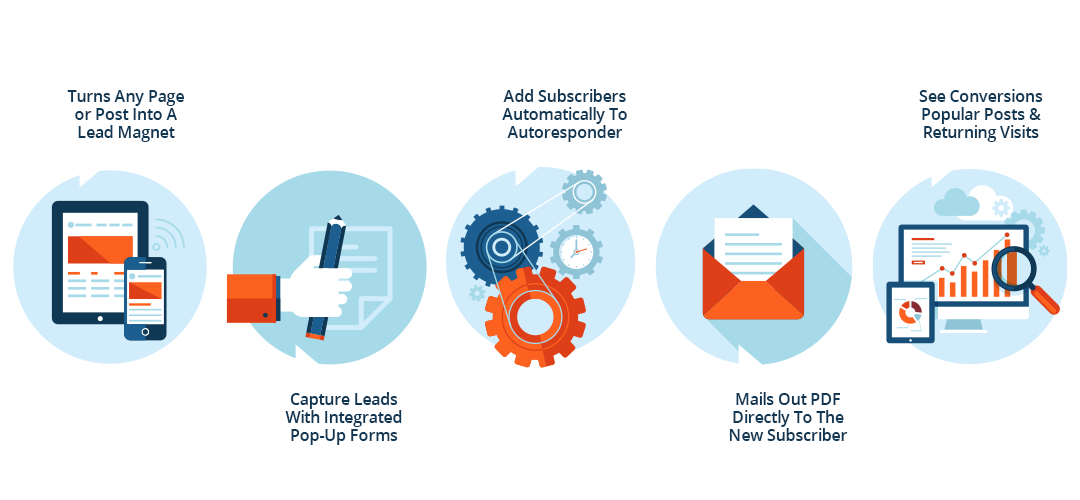 No More Editing Or Formatting Docs To Create Lead Magnets - No More Landing Page Hassle - No More Connecting Multiple Services, No More Opt-In Forms Being Ignored.
Just More Subscribers, More Traffic And More Engagement!
Track & Manage Downloads
To Measure Your Success...
With the built in statistics panel you can quickly identify your most popular posts. Track views, clicks and opt-in rates. You'll also get a birds eye view on PDF downloads and know when readers return to your blog via their downloaded PDF...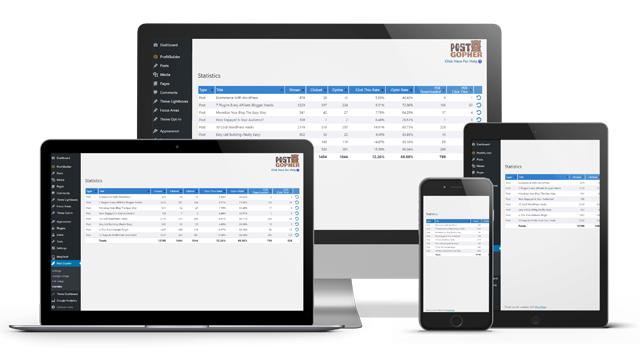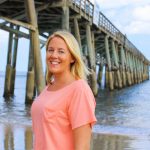 "THIS IS THE PERFECT TOOL FOR ANY BLOG!"
Post Gopher has helped grow my email list as well as driving more traffic back to my food and travel blog at TastefulVenture.com. When someone downloads the PDF from your blog to their computer, they have the option to go back at anytime and read it with the option to click on the link and re-visit your website as a result my traffic has increased and it's creating repeat visitors!

Sara Hadro
TastefulVenture.com
"TAKING THE 'CONTENT UPGRADE' STRATEGY TO THE NEXT LEVEL!"
PostGopher is taking the 'Content Upgrade' list building strategy to the next level! I love this plugin and it's so easy and fast to use. It came at the right time for me as I am revamping my blog. Highly recommended!

Chad Eljisr
eCoverAuthority.com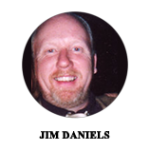 "BETTER THAN ALL THE OTHER LIST BUILDING TOOLS I USE COMBINED!"
Opt-in rates have been on the decline for the last decade or so, and I've tried a lot of different solutions that have promised to turn that trend around. Of all the things I've tried including web based apps and various plugins, only Post Gopher actually delivered.

I installed it on my bizweb2000.com blog and the process took me literally ten minutes. I just checked the stats today, a couple weeks later and I see that Post Gopher has already generated 51 new optins for me on autopilot. That's better than all the other solutions combined! Thanks for a fast, simple solution to growing my lists!

Jim Daniels
BizWeb2000.com

"SMARTEST LIST BUILDING SOLUTION FOR BLOGGERS EVER!"
Blogging is one of the most effective ways to generate free traffic these days. Google loves WordPress blogs and with very little effort you can easily rank high and get loads of traffic to your blogs.

But as you have probably discovered already... Converting your visitors into clicks, leads and ultimately sales can be extremely hard. Post Gopher makes it incredibly easy! It's the smartest list building solution for bloggers I've ever seen and puts bigger lists, more traffic... and as a result higher revenue potential within the grasp of anyone with a blog. Easy, simple to use and hands-free in operation - HIGHLY RECOMMENDED


Soren Jordansen
IMWealthBuilders.com
"POST GOPHER IS GROWING MY LIST ON AUTOPILOT!"
I recently bought PostGopher and have now installed it on 2 websites. It adds a button to each blog post offering a PDF of the post for which visitors have to give me their name and email. It automatically provides a Call to Action to each and every one of my blog posts, even those that I wrote years ago.

This is growing my list without me lifting a finger and I love it!


Ellen Finkelstein
ChangetheWorldMarketing.com

"THE EASIEST WAY TO BUILD YOUR EMAIL LIST AUTO-MAGICALLY!"
I am seriously in LOVE with Post Gopher! It has increased my email list optins in a BIG way with NO extra work on my part.

If you're a blogger, you NEED Post Gopher – it doesn't make sense to blog without it. Just set it… and forget it – let Post Gopher do all the work FOR you.


Jennifer "PotPieGirl" Ledbetter
PotPieGirl.com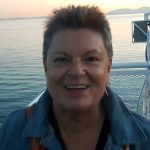 "SUPER IMPRESSED WITH POST GOPHER RESULTS"
Post Gopher has been money well spent. Not only is there a much easier and higher opt-in rate on my site, but the setup was really fast and simple.

I'm also impressed with the statistics page. It shows the clicks and conversions per post – this is super useful to quickly know which pages are most popular – right in your WordPress dashboard. Love it!


Bo Johnson
DIYBizChicks.com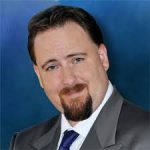 "I LOVE POSTGOPHER!"
I love PostGopher, what a great and innovative way to not only engage your readers but turn them in to active subscribers. We have a ton of powerful content that is incredibly detailed and with one click you have INSTANT lead-magnets that your readers LOVE. Grab this and put it on your blog now!


Sean Donahoe
IMSuccessCenter.com
"GREAT RESULTS FROM POSTGOPHER…"
I was going to set up a lead generation device on for each blog post on the site which would allow the user to download a printable version of the article. With over 200 blog posts, this was looking like a very onerous task. Then I came across PostGopher that automates the whole process. I did in one hour what it would have taken me over 100 hours to do manually.

I've had this installed on one site for exactly four weeks and have received 455 opt-ins. That's awesome.


Erik Dalton
Dalton Myoskeletal Alignment Therapy -ErikDalton.com
"A VERY CLEVER PLUGIN THAT EVERY BLOG OWNER SHOULD BE USING!"
Post Gopher is a very clever plugin that every blog owner should be using to build up their subscriber lists and drive traffic back to their sites. And there's no excuse not to, it's super easy to install and configure (two minutes) and does everything else for you on full autopilot.

If you're not using Post Gopher on every blog you own or manage then you're already missing out I guarantee it!


Ben Murray
MultiStoreBuilder.com
Download, Install, Set-Up And Ready To Go In Less Than 2 Minutes!
Watch The Quick Demo Video Below And see how fast and simple using Post Gopher Is...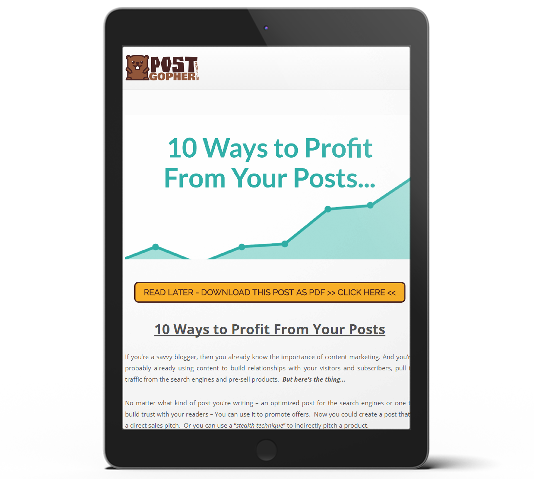 Take It For A Test Drive Now...
Check out Post Gopher in action. Click the button below now to visit our demo blog (opens in a new tab) and test out the software for yourself by clicking the "Read Later" button at the top of the post.
Maybe Your Feeling A Little Creative?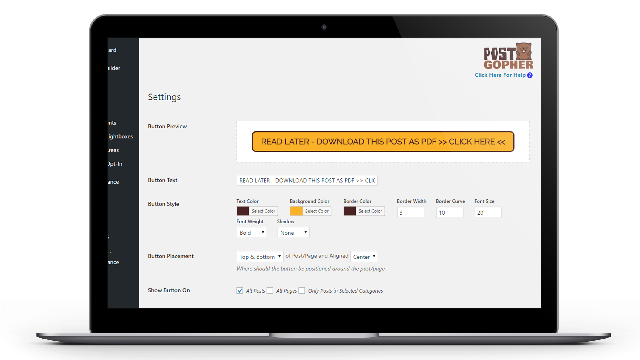 Easily Customize Everything!
Colors, Forms, PDF & More...
Generate higher engagement rates.
 Reach new readers, grow your subscribers and followers and maximize return traffic. All whilst building optimum awareness to reach your goals.  And with
zero
 technical or design skills required...
GET POST GOPHER And Grab Some Cool Bonuses...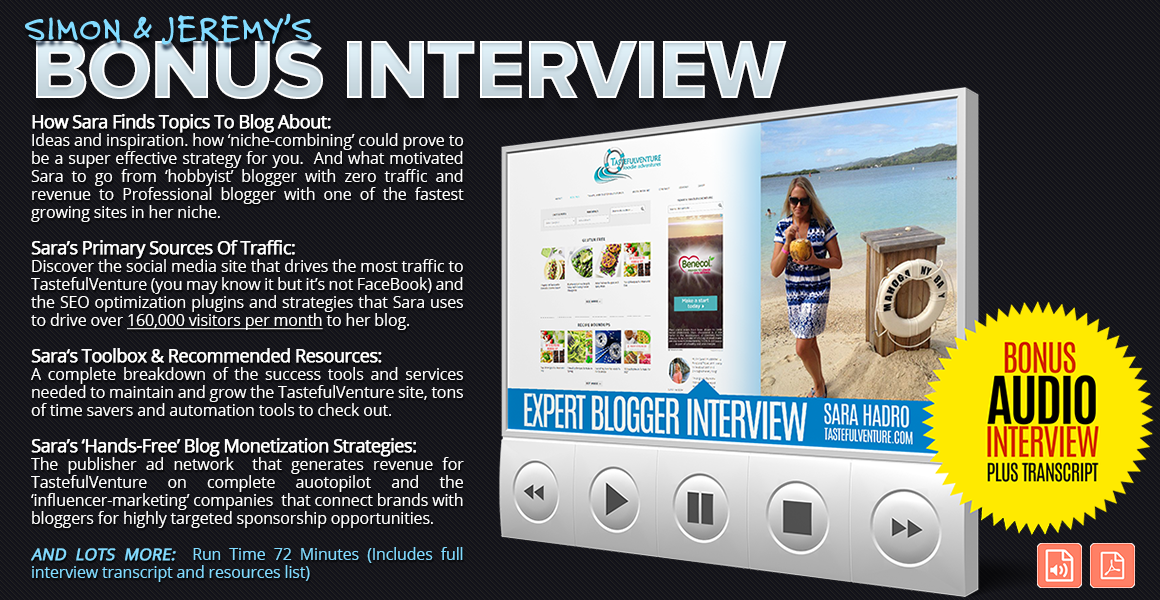 EXTRA BONUSES: Right now when you grab the Post Gopher plugin we've got some great bonuses for you - click below to see more...
Still Not Sure if Post Gopher is Right For You?
Here's a Few Frequently Asked Questions...
What are the System Requirements for This Awesome WordPress Plugin?

You'll need a standard host, a self-hosted WordPress site 4.4 (or higher) with a minimum of PHP 5.3 (5.6+ Recommended). This is standard on 99% of hosting platforms and a minimum standard for many commercial plugins...

Are There Any Monthly Fees or Hidden Fees With This Plugin?

No, we don't charge any monthly fees, just a simple one time fee that includes 12 months of plugin updates and support. You can renew at the same fixed price in 12 months time to extend your support and updates plan for a second year if required. Pick the right license that suits your needs. Also, there are no hidden-fees... We want you to rest easy knowing the Post Gopher will do the heavy lifting for you so you can focus on creating great blog content without all the hassle...
Can I Use Post Gopher on My Existing Site or Do I Need to Use a Special Theme?

Post Gopher is a powerful, commercial grade plugin that comes dripping with marketing smarts. It's easy to configure and hands-free in operation. It works with ANY theme!
Is There A Limit or Any Restrictions On Subscribers or PDFs Generated?

None... Post Gopher comes with no limits on how many sign ups, no limits on how many PDFs are generated. Our goal is to help you build a huge list of engaged readers and subscribers so there are zero limits to worry about.
Is It Risk Free? What's The Money Back Promise All About?

Yes your investment today is totally risk free. Our promise is that you either LOVE Post Gopher or we'll give you a 100% no questions asked refund. If at any point in the next 60 days, you decide that the plugin is not for you, we ask you to contact our friendly support team with your transaction # and we'll get your refund processed immediately. Note: Your license will be invalidated and you WILL LOSE ACCESS TO POST GOPHER if you refund.
Is This Really Newbie Friendly?

Yes! We built Post Gopher so that anyone, even newbies could use it. All you have to do is select a few configuration options in the admin panel and then click the save button and the plugin will go to work for you building up your subscriber base and bringing traffic back to your site. ONCE CONFIGURED OPERATION IS HANDS-FREE
Does this work on Mac and PC?

Yes! Post Gopher is a WordPress plugin, it's functionality is browser based - All you need is WordPress on your site. The forms and buttons the plugin outputs are also 100% mobile friendly for your visitors.
I Get The Post Bit ... But Why "Gopher"?

We'll it was kind of a 'Web Nerd' in-joke... Post Gopher takes it's name from the "Gopher protocol" which was created back in 1991 - It's a TCP/IP application layer protocol designed for distributing, searching, and retrieving documents over the Internet. The Gopher protocol was strongly oriented towards a menu-document design and presented an alternative to the World Wide Web in its early stages, but ultimately Hypertext Transfer Protocol (HTTP) became the dominant protocol. The Gopher ecosystem is often regarded as the effective predecessor of the World Wide Web.

Need Help?
Our friendly support team is here to answer any questions you have about Post Gopher.
Safe & Secure
Your purchase is always 100% secure and we always keep your information private...
Connect With Us
Your purchase is always 100% secure and we always keep your information private...
ALL TRADEMARKS AND LOGOS ARE THE PROPERTY OF THEIR RESPECTIVE OWNERS. THIS SITE AND THE PRODUCTS AND SERVICES OFFERED ON THIS SITE ARE NOT ASSOCIATED, AFFILIATED, ENDORSED, OR SPONSORED BY ANY BUSINESS LISTED ON THIS PAGE NOR HAVE THEY BEEN REVIEWED TESTED OR CERTIFIED BY ANY OTHER COMPANY LISTED ON THIS PAGE. THE RESULTS SHOWN ARE NOT TYPICAL AND RESULTS WILL VARY BASED ON YOUR MARKET, YOUR EFFORTS, COMPETITION AND MANY OTHER FACTORS OUTSIDE OF OUR CONTROL.